Fishing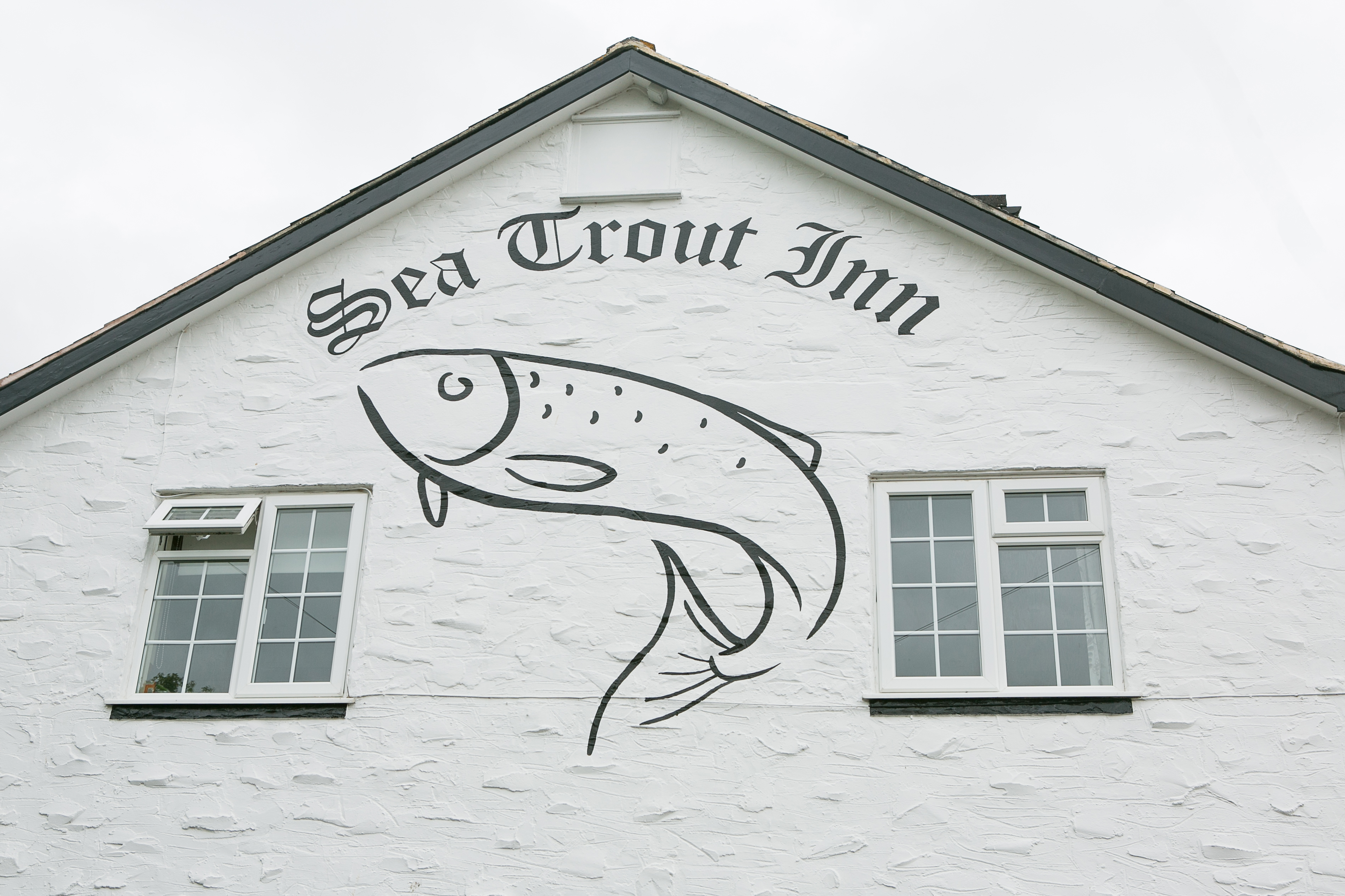 We are proud supporters of the Dart Angling Association and offer accommodation & fishing packages to the fisherman.The offers vary throughout the year but consist of accommodation and daily/weekly tickets for use on a beautiful stretch of the picturesque River Dart which runs from the Totnes Weir Pool towards Buckfastleigh which sits at the entrance to Dartmoor. For any inquiries please contact us on 01803 762274 and speak to Jason or Samantha.
Fly Fishing from the Sea Trout Inn
The River Dart runs a short walk from the Inn.There is a beautiful and picturesque stretch available for fly fishing, with parking spots along the way.A map showing the pools and section of the River is provided for you.The fly fishing season on this section of the river Dart; a reputable source of some of the UK's best Salmon & Sea Trout fishing; is available from March – end of September.The River is limited to six rods at any one time and the Totnes Weir Pool is strictly limited to one. You will need to advise us in advance so that double bookings may be avoided.
If you are going to be night fishing please make sure that if you are with a partner or someone else that they know when you are expected back and that instructions are in place to raise alarm should an accident occur.For those wishing to fish out of season; there are a number of nearby lakes and reservoirs that are open all year round where you may fish for Rainbow Trout.It is advisable to obtain an NRA License prior to your visit. This can be obtained from the Post Office.The best of the season starts in May, when larger Sea Trout tend to arrive, and runs through to the end of September.The summer Salmon and Grilse have tended to be caught from June onwards, in spate conditions.For more detailed information on fishing the Dart and information on the DAA please CLICK HERE